Dykema | July 19-21, 2023
Clearwater is proud to sponsor and attend Dykema's Definitive Conference for DSOs at the Gaylord Rockies Resort in Aurora, Colorado.
Newsletter
Sign up to receive our monthly newsletter featuring resources curated specifically to your concerns.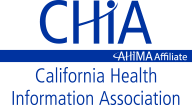 Clearwater Manager Privacy and Compliance Services Catherin Bertrand is co-presenting "21st Centry Cures Act: Are ...
Clearwater's VP of Privacy and Compliance Andrew Mahler is presenting "Navigating Data Protection ...