Cagle and Lee Bring Deep Healthcare Technology Industry and Leadership Experience
NASHVILLE, Tenn.–(BUSINESS WIRE)–Clearwater Compliance, a top-ranked, award-winning provider of healthcare cyber risk management solutions, announced Monday that Steve Cagle has been appointed chief executive officer and Baxter Lee has been named chief financial officer. Bob Chaput, founder of Clearwater, will become Executive Chairman, where he will continue to guide the direction of the company. Current CFO, Mary Chaput, will transition into an advisory role and will continue to serve as a director on Clearwater's Board.
"From day one, my intent has been to create a company uniquely equipped to drive positive change across the healthcare industry," said Clearwater founder Bob Chaput. "We are extremely excited to welcome Steve and Baxter as our next CEO and CFO, respectively. We are confident that Steve Cagle will continue to build on Clearwater's market leadership, serving hospitals and health systems with innovative cyber risk management solutions. Steve joins Clearwater with a track record for building value at healthcare and technology companies and driving operational excellence."
"Bob's extraordinary vision and leadership has guided Clearwater to be one of the most innovative companies in healthcare cybersecurity," said Cagle. "In his role as Chairman of the Board, Bob will continue to serve Clearwater with his unique insights and thought leadership. I cannot imagine a more exciting and important time to join Clearwater. I look forward to scaling the business for rapid growth, accelerating the development of the award-winning IRM|Pro® SaaS platform, and expanding our solutions and services to meet customers' needs and exceed their expectations."
Cagle has extensive experience leading, innovating and scaling healthcare and technology businesses, including having guided a number of companies through critical transformation periods. He has steered the strategic positioning of multiple companies in fast-changing environments, built world-class capabilities, and created organizations that allowed for full implementation of their strategies.
Cagle, 41, previously served as CEO of Moberg Pharma North America and CEO of Alterna. In addition, Cagle was a founding team member of Sparta Systems, a leading provider of enterprise quality management software used by the pharmaceutical and medical device industries to enforce regulatory compliance and manufacturing best practices. Cagle serves as Chairman of the Board of CMP Pharma.
"Mary Chaput was Clearwater's first CFO and leaves behind an incredible legacy at Clearwater," said Cagle. "She is one of the country's foremost experts on compliance with HIPAA privacy, security and breach notification regulations. Mary was instrumental as editor-in-chief in finalizing a milestone PHI project report that brought together 100 experts in healthcare. She has been instrumental in growing Clearwater from a four-person company to an industry leader that today works with 50 of the top Integrated Delivery Networks in the country and has a comprehensive portfolio of state hospital association endorsements that includes more than a thousand hospitals. We're very grateful to Mary for her valuable contributions."
Steve Cagle has been appointed chief executive officer of Clearwater Compliance, a top-ranked, award-winning provider of healthcare cyber risk management solutions. Cagle, 41, previously served as CEO of Moberg Pharma North America and CEO of Alterna. (Photo: Business Wire)
Lee, 38, is an established healthcare and technology executive who has held various positions across banking, private equity, and mergers and acquisitions. He has expertise in both operational transformation and business strategy. He will be based in Nashville.
"We're also excited to welcome Baxter Lee to Clearwater as our new CFO," Chaput continued. "Baxter brings the right financial and operational talents, knowledge of the technology and healthcare industries and experience in scaling high-growth companies to the role as we continue to strengthen our focus on our next phase of growth. Both Steve and Baxter have a strong alignment around Clearwater's core values, customer service and quality standards."
"I'm excited to join the Clearwater team and look forward to continuing the company's strong discipline around costs and focus on driving growth," said Lee. He joins Clearwater from Entrada, a software company that automates clinical documentation for healthcare providers, where he served as chief financial officer since 2015 and helped successfully lead Entrada through its acquisition by NextGen Healthcare. Previously, he served as vice president of finance and strategy and director of corporate development with Emdeon, a leading provider of revenue and payment cycle management and IT solutions for the healthcare industry. Lee graduated with honors from the Executive MBA program at the Owen Graduate School of Management at Vanderbilt.
Lee will be responsible for leading Clearwater's finance organization, including budgeting, business planning, tax, accounting and reporting.
About Clearwater Compliance, LLC
Clearwater provides the most complete and trusted, enterprise-class cyber risk management solution available. Designed for healthcare providers and their partners, Clearwater's IRM|Pro® platform and experienced professional services team provide insights and actions to address compliance, cyber and patient safety risks. Clearwater is a 2017 Inc. 5000 fastest-growing company, the 2018 Best in KLAS winner in Cybersecurity Advisory Services and exclusively endorsed by the American Hospital Association as well as numerous state hospital associations. Clearwater solutions have been deployed within hundreds of hospitals and health systems, Fortune 100 organizations and federal government institutions. More information about Clearwater Compliance is at https://clearwatercompliance.com.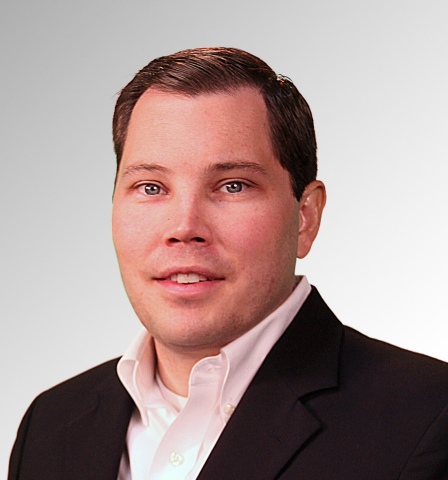 Media Contact
Kriste Goad | kriste@growwithfuoco.com | (615) 440-9049