Healthcare — Secure, Compliant, Resilient
Propel your mission forward with the leader in healthcare cybersecurity & compliance
Clearwater is the only company combining deep healthcare security and compliance expertise with comprehensive service and technology solutions to help organizations become more secure, compliant, and resilient.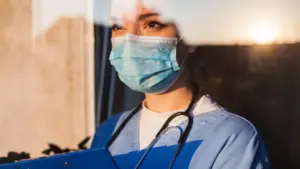 Owensboro Health on Taking Cyber Risk Management Beyond the EHR
Recovering from a cyberattack, responding to the OCR, and building a cyber resilient posture for the future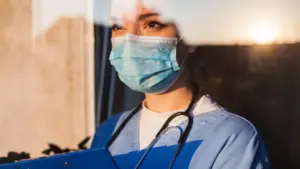 Strong cybersecurity and HIPAA compliance program positions CaringWays for growth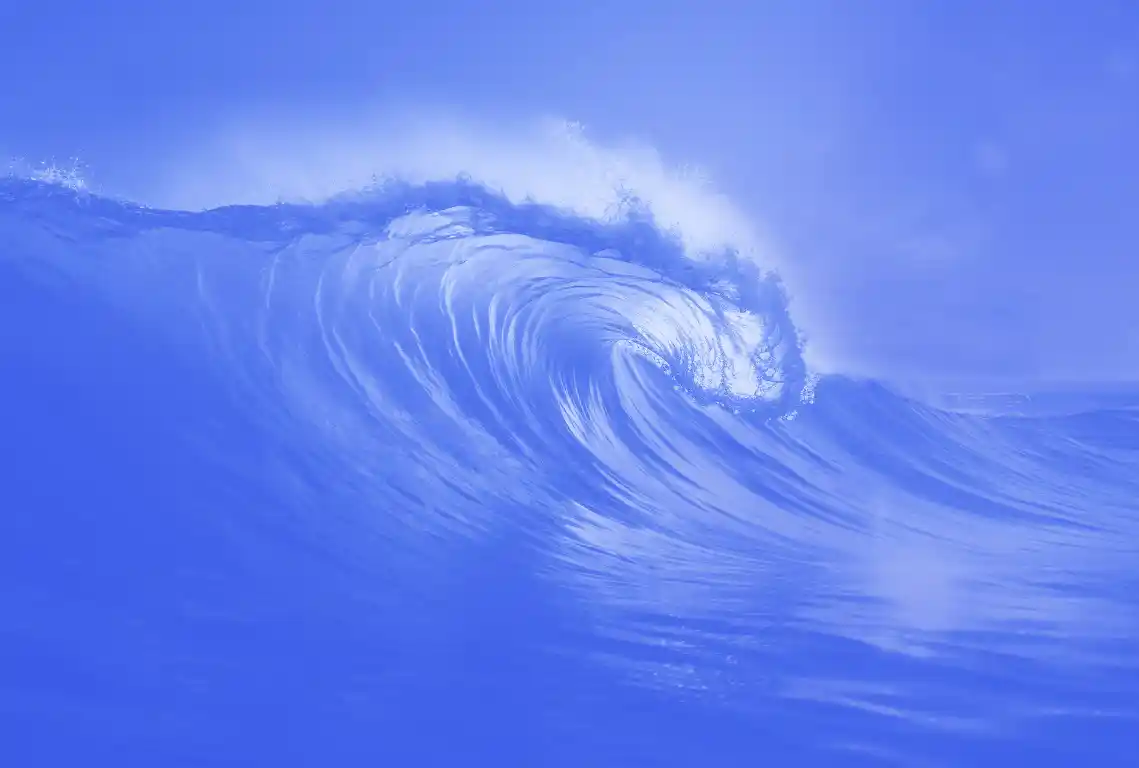 Healthcare is in the midst of a storm.
Cybersecurity and compliance are a raging sea.
In today's healthcare environment, navigating constant cyber threats and charting the course to compliance amid complex regulations is no small feat.
Get into Clearwater.
We partner with you to navigate the storm successfully.
Clearwater knows healthcare, and we bring our two decades of experience to every client relationship.
Our experts apply our unique, comprehensive approach to unite your cybersecurity and compliance initiatives with a strategy that minimizes risk and optimizes efficiency. We then tailor our robust services and technology solutions to integrate into your environment to make it a reality.
Get the team, structure, and tools to identify and close gaps and create a secure, compliant, and resilient posture.
Dedicated to Healthcare
Leverage the power of true healthcare expertise 
Our team of healthcare security and privacy professionals work with over 500 customers across the healthcare ecosystem.
Scaleable, Cost-Effective Solutions
Making the essential functions of privacy, security, and compliance easier, more valuable, and less expensive
We're solving growing healthcare cybersecurity problems with high-quality, scalable cybersecurity and compliance solutions, designed specifically to meet the needs of healthcare organizations.
Industry-Proven Risk Analysis
The gold standard in risk analysis and risk response
Powered by our IRM|Analysis software, our approach to risk analysis isn't just industry-proven, it has a 100% success rate with Office for Civil Rights.
A Trusted Leader
A vetted partner for your mission-focused journey
Recommended by healthcare attorneys and recognized by third parties like Black Book and KLAS as a market leader and top performer,  you won't have to wonder if we deliver on our promises. 
Clearwater did a terrific job. They were very adaptable, and their ability to work with our unique company was impressive. Clearwater was very professional. We had a very clear statement of work and plan, and they executed things perfectly as designed. The work product that Clearwater provided was very actionable and helped us meet our compliance obligations.
The Business Impact Analysis engagement with Clearwater surpassed our expectations. Beyond simply documenting the information required in order to begin creating a Business Continuity Plan, this work actually facilitated a thorough comprehension of our business processes and the underlying critical capabilities that supported them. In all actuality, it would have been very advantageous for us to have done this project with Clearwater much earlier because now I have a much clearer understanding of my organization.
Make sure you partner with someone who has the right experience. For us, that means healthcare experience and OCR experience—they need to know what cyber threats could affect our organization, how to protect us from them, and the right approach to usher us through it. You can't know it all yourself; finding an expert focused on cybersecurity and compliance in healthcare to be your partner is so critical.
The firm is an industry leader. They constantly push us to go deeper and broader. They understand our financial constraints and work within them. That is incredibly helpful. We definitely get our value's worth from the firm.
As an educating organization, Clearwater has embraced the next generation of Security Risk Professionals. Working with the Clearwater for the past 5+ years has been an honor. I have the privilege of exposing our students to the best-of-breed IRM|Analysis® product created by a best-of-breed company.
We really enjoyed working with everyone on the Clearwater team and feel that the consulting engagement and IRM|Pro® software solutions have been key foundations for building our ongoing compliance initiative.
I wanted a solution that would tightly follow the NIST framework. At that first session, I saw that Clearwater's solutions not only followed the NIST framework, but also automated the process, making it much easier for an organization like Encompass Health to manage and maintain.  I also saw a clear alignment between OCR guidelines and what Clearwater was doing.
Our partnership with Clearwater is a key part of our growth strategy as it reinforces to our hospital partners that CaringWays is committed to being a good steward of the patient data they maintain.  By working with Clearwater and leveraging their expertise and software, we believe we've been able to transform HIPAA compliance and cybersecurity from a potential liability into a competitive advantage.
The ClearConfidence program has helped us eliminate the panic and hustle to meet an annual risk analysis deadline. At the end of the day, it means we operate out of a different level of confidence that our systems and data are secured and protected.
As the industry continues to evolve, we recognize the need to advance our approach to cybersecurity and HIPAA compliance. Clearwater is the ideal partner to help us do that. Their ClearAdvantage program provides us with ongoing access to a deep team of cybersecurity and compliance experts that know the healthcare industry inside out, software that is purpose-built to help us manage cyber and compliance risk, and a dedicated program leader to bring it all together in alignment with our business objectives.
Healthcare is an especially important area for sensitive, articulate personalization, and an industry where discretion is entirely non-negotiable. Partnership with Clearwater is the latest step towards the highest security, privacy, and compliance standards possible, with Emarsys committed to exceeding expectations for all customers.
At AMV, we firmly believe that the future of health technology is gated by the extent to which it serves the needs of the expert clinicians delivering life-changing medical care. Our partnership with Clearwater establishes a solid foundation from which to scale our Operating System of Cognition – a streamlined software architecture built to address some of the most complex problems in healthcare. Together, we are building a best-in-class cybersecurity and compliance program to ensure that innovation continues unimpeded alongside the healthcare partners we are privileged to work with.
We were able to work with Clearwater in a way that allowed knowledge transfer and advancement of skill sets to our team. They kept up with our drive to meet business objectives while expanding our visibility into information risk across the enterprise.
Madison Health has purchased several of Clearwater's software applications–IRM|Privacy®, IRM|Security®, and IRM|Analysis®. We also commissioned Clearwater to do our Risk Analysis utilizing their Risk Analysis package. I am very impressed with the professionalism, attention to detail, and the knowledge level of all those we have come in contact with. The quality and content of their website and the webinars they conduct are extremely valuable to our organization. It is a pleasure working with their team.